DE BRICKLIST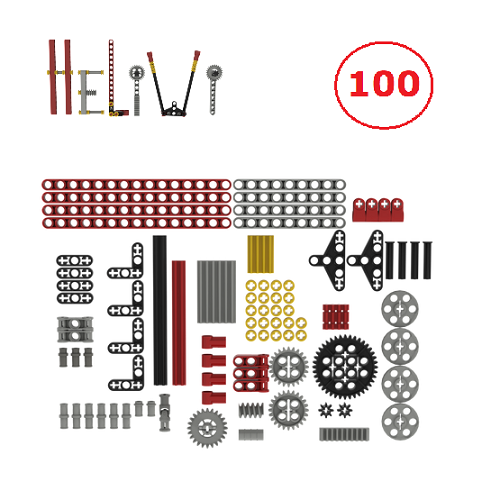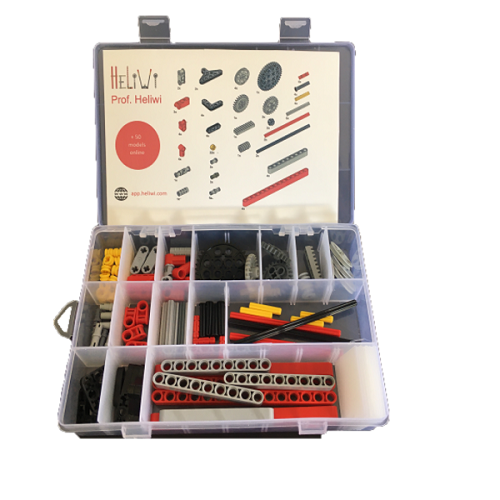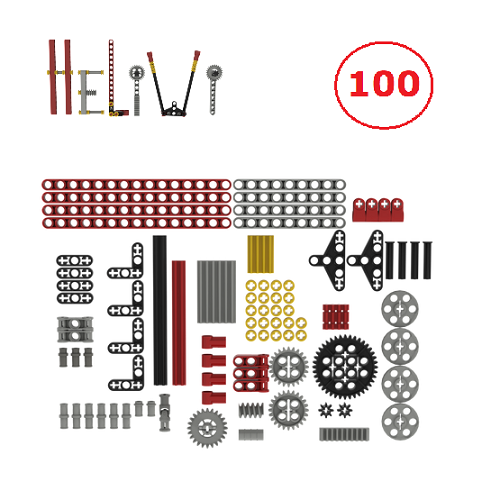 The carefully selected list of blocks leads to individual user-friendly models and creations.
Thanks to the limited number the necessary blocks are found very quickly and can be built faster. However, this number is not too small to have sufficient construction possibilities to demonstrate the many technical and machining concepts.
This block list contains different types of gears so that all proportions and angular connections are possible. You can also add your own material such as elastics, rope or paper,to make even nicer models.
If you already have some building boxes, you probably already have a part of our Heliwi blocks list. If you are missing some blocks, you can complete the list via Bricklink.
+32 479 44 76 26
Prof. Heliwi, BE0562995621
Den Ham 6, BE-1731 Zellik

The heliwi website uses cookies to optimise your user experience, to analyse website traffic and to enable the use of certain social media functions. Click
here
for more information.
Heliwi gebruikt cookies om uw gebruikerservaring te optimaliseren, het verkeer op de site te analyseren en het gebruik van bepaalde social media functies mogelijk te maken. Klik
hier
voor meer informatie.
Le site web heliwi utilise des cookies pour optimiser votre expérience d'utilisateur, pour analyser le trafic du site et pour permettre l'utilisation de certaines fonctions des médias sociaux. Cliquez
ici
pour plus d'informations.