WORKSHOPS IN SCHOOLS
450 €/day or 250 €/ half day
---
For primary school pupils up to and including the 1st grade of secondary education.
A workshop is put together, adapted to the level of the students. This according to the imposed learning objectives and in line with the STEM learning objectives.
We teach the children to deal creatively, problem-solving with mechanical and technical principles that are applied in everyday life. This is done by situating a problem, concept or idea, then offering some solutions and having the children build them effectively. Afterwards, the expected and effective result is measured and they are stimulated to improve the designs. After that, we always end with a fun and working result.
The sessions are split up according to class hours. Per part of the day 2 sessions are provided, so that up to 100 students can be reached in one day.


ONLINE WORKSHOP
5 €/participant per hour.(min 10 participants)
---
We also organise online workshops for students when at least 25 blocks of sets have been purchased by the school or association.

The online workshop consists of a morning session of 1 hour during which the necessary explanations are given to the students so that they can build independently during the day. The goal is not only to follow the building plans, but to study the existing designs in order to work independently and creatively.

In the last hour of the day, another session is scheduled during which the pupils can show their buildings and where they are further stimulated to build their own creations.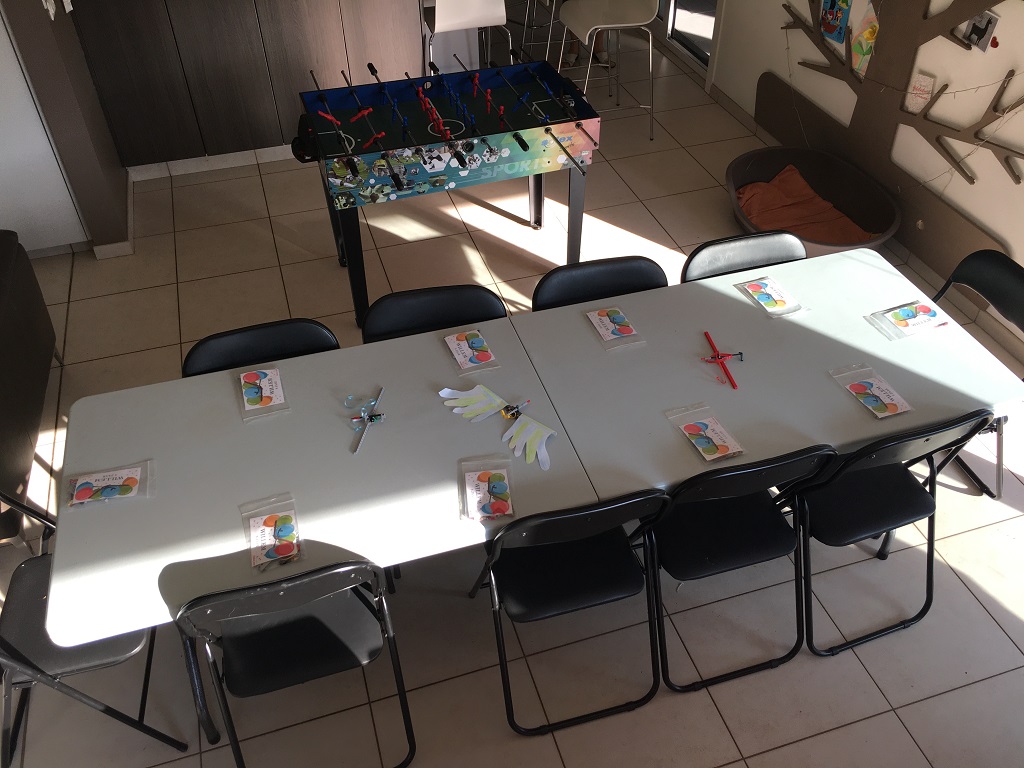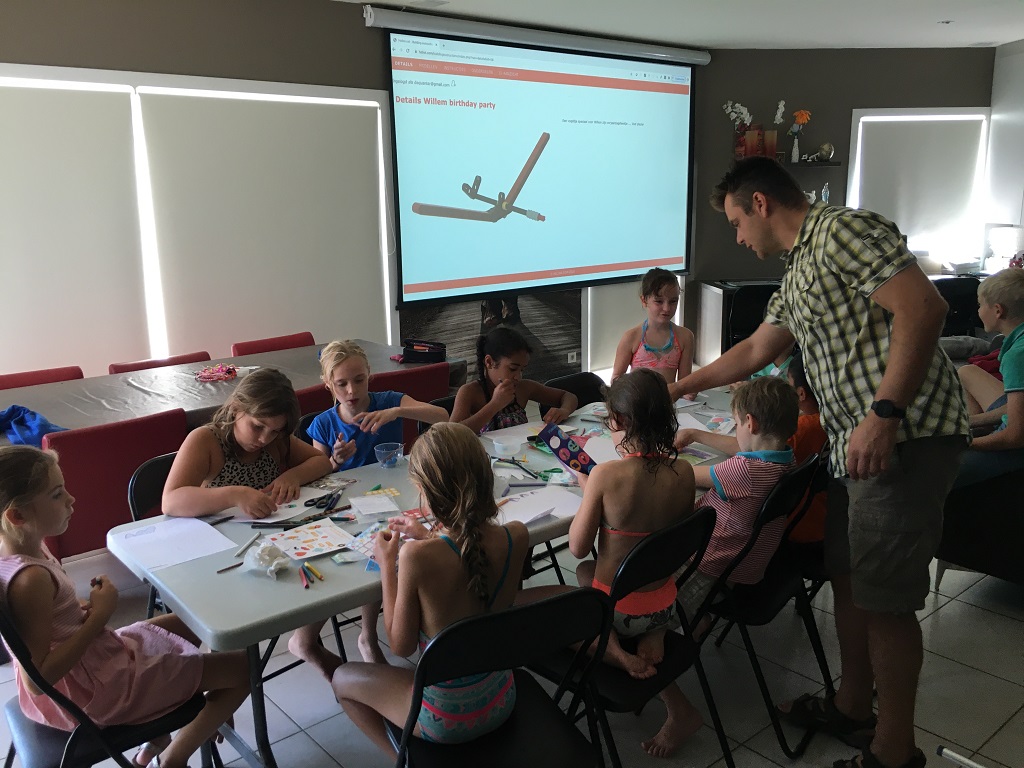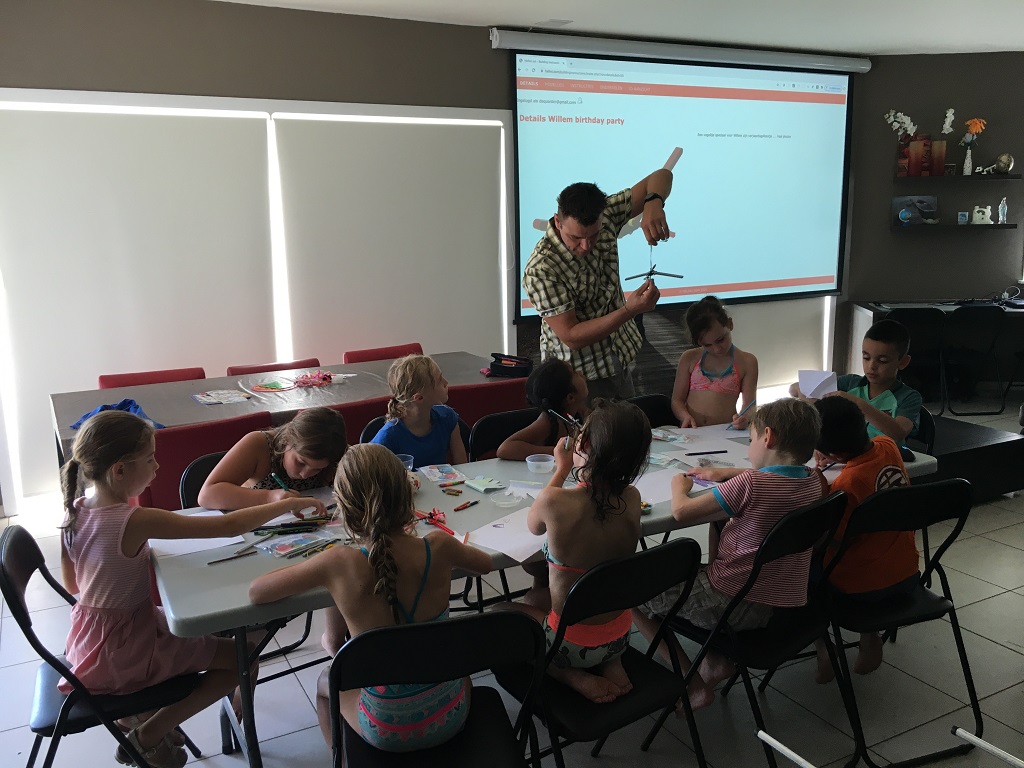 WORKSHOPS FOR TEACHERS
Free upon purchase of 25 licences with block sets
---
Training of 1 hour for the teachers so that they can independently use the material and online platform in their lessons.

The most important aspects and points of attention are explained so that lesson material can be used correctly and so that it is ensured that the packages remain complete.

If the school then purchases 25 block sets, they can organise workshops on their own or lend the packages to their students.


WORKSHOPS FOR COMPANIES
15 €/participant per hour.
---
We organise a teambuilding activity in which we provide all the necessary teaching materials. You only need to provide a laptop, tablet or smartphone per participant to use the online platform. This activity can be organised during or after working hours. 1 or 2 hours is more than enough to have a good time with the colleagues. The goal is to stimulate teamwork. You build a design together while, for example, one person blindfolded assembles the model according to the instructions of his colleagues. Fun guaranteed! It is also possible to work together on a large structure, with everyone or every team taking on a part of the structure.
+32 479 44 76 26
Prof. Heliwi, BE0562995621
Den Ham 6, BE-1731 Zellik

The heliwi website uses cookies to optimise your user experience, to analyse website traffic and to enable the use of certain social media functions. Click
here
for more information.
Heliwi gebruikt cookies om uw gebruikerservaring te optimaliseren, het verkeer op de site te analyseren en het gebruik van bepaalde social media functies mogelijk te maken. Klik
hier
voor meer informatie.
Le site web heliwi utilise des cookies pour optimiser votre expérience d'utilisateur, pour analyser le trafic du site et pour permettre l'utilisation de certaines fonctions des médias sociaux. Cliquez
ici
pour plus d'informations.